I spent a lot of yesterday sitting in a circle with strangers. Strangers who are going to become great friends and firm allies in the years to come—or so I hope. I was chosen as one of the Clore Social Leadership Fellows for their 2014 cohort. The fellowship is kinda like a golden ticket for emerging leaders in the social sector. You are funded to undertake the sort of self-directed and personalised training that most humble mortals wouldn't dare dream about—a soulful, authentic, strengths-focused take on an MBA—comprising residentials, action learning sets, research projects, secondments, coaching and mentoring AND training opportunities, surrounded by people who care as much as you do about a huge array of different things, who also want to have an impact, but don't quite yet know how to do it.
If any of you reading this are in the social sector and have ambitions about the change you want to see happen, you should apply. I applied twice, epically failed the first time, learned a lot through the process, and then applied again. Even writing the application is illuminating.
The structure to yesterday's launch was wonderfully loose: we introduced ourselves, learned a little about the programme, and then just spent a long time chatting to each other. I loved that. But, for a talker (and I am some talker), I also relished the moments of quiet, where I could just soak things up.
It was good for me. I've spent the last few days on a new curmudgeonly complaints kick. Having never written a formal complaint in my life, in the last week I've racked up a two-page letter to the CEO of TalkTalk on the grounds of moral decency, a sharply-worded email to my kid's pre-school manager on the grounds of impersonal officiousness, and a tweet to Itsu on the grounds of finding a fly in my soup. I've been REALLLLLLY enjoying cultivating the art of complaining whilst at the same time schooling customer services in the art of decent and pleasant communications.
Hashtag smug git.
So yesterday was good for me. It was a full day of meeting visionaries—a word that sounds kinda bullshitty, but the key thing about the fellows is that they were absolutely not bullshitty at all—no false modesty (which is as exhausting in Britain as ego-pimping is in the US), no bragging. And it made me think quietly about all the people and opportunities and organisations and events over the last decade that have propelled me to being in that room, surrounded by those folk.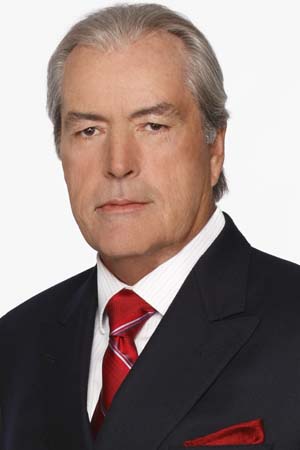 Then on the train home last night I watched an episode of "Nashville" (the first, I think, of many episodes I may be watching).One bigwig power business player told his somewhat weak-kneed son-in-law:
"Failure's what befalls a man who fails to act. Destiny is for men who refuse to accept their failures as their fate. We've all had failures. Don't let 'em define you. Let 'em refine you. I believe in your destiny. Do you?"
I hate country music, but if the script is going to continue pounding out heart-stopper soundbites like that one, I am ALL in. Anyway, all this stuff made me think about fate/destiny/happenstance/serendipity and all the other hippy-dippy ways of thinking about how the hell I got to here and now.  The impact of my earlier jobs, the stuff I learned in seminars and on the ground, the leaders who led and inspired me (as well as those who frustrated and demented me). And then, recently, the domino effect of successful funding bids, the loyalty and support of strangers (many of whom are now friends), the accumulation of extraordinary brains into a team of people we can now pay to make things happen, as well as the numerous failures and rejections and missteps and screw ups I've made along the way.
Everything is interlinked, I think to myself, somewhat tritely. And after my complaining chain, I'm enjoying indulging in a little gratitude.